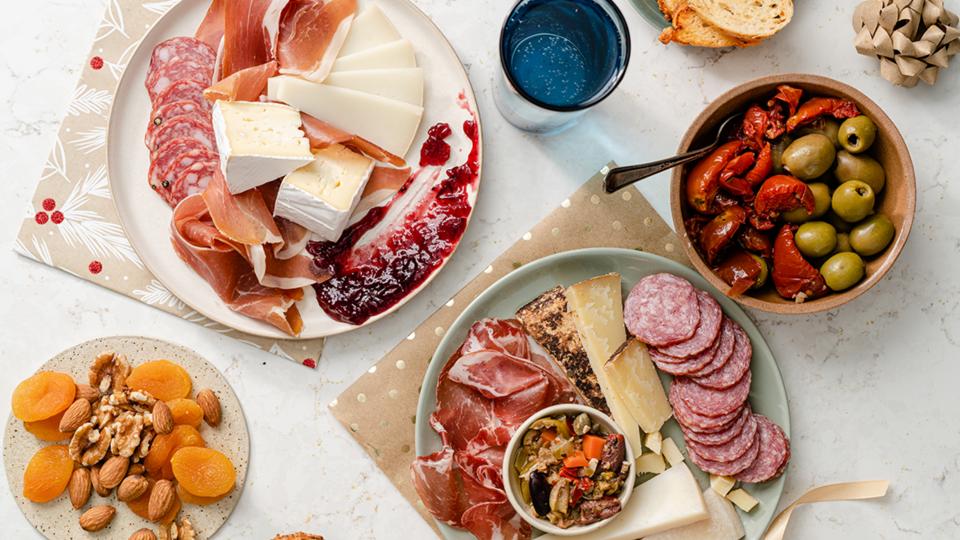 1-2-3 Charcuterie!
November 16, 2021
Building your charcuterie platter is as easy as one-two-three!
One: Choose your favourite meats. We love a combination of freshly sliced, in store delights like classic Thuringer sausage, spicy salami, and wonderfully seasoned turkey breast. Add the taste of the Prairies with our Co-op Signature Smokehouse meat sticks, in flavours like steak spice, kaszubska, and pepperoni. Finish your selection with our Co-op Gold Charcuterie Trio featuring unforgettable flavours of salami suitable for every palette at your party.
Two: Choose your favourite cheeses. Now here's where you can really have fun! Select a combination of soft (think: goat cheese, Boursin, and brie) and hard (think: Co-op Gold Grand Trunk Cheese) cheeses, then add a few classics like Armstrong Marble Cheddar. Round out the tray with a decadent Camembert and a stinky bleu or two (if you're into it!).
Three: Choose your favourite add-ons. Round off your charcuterie platter with additions like Co-op Gold Pure unpasteurized honey, dried fruits like apricots and Craisins, and small bowls filled with mustard (hot, honey, or classic all work). Of course, your platter's not complete without a freshy baked bread, baguette, or loaf to smear those flavours on. In-store baked Cheddar Sticks or Co-op Gold Black Pepper Swiss Loaf are fan favourites, and a good French or Sourdough Loaf does the trick beautifully. Finish with almonds, stuffed olives, and pickled vegetables (baby carrots and dill pickles are our favourite!).
For more entertaining ideas this holiday season, pick up your free copy of Table magazine at our Lloydminster and Neilburg Co-op grocery stores.