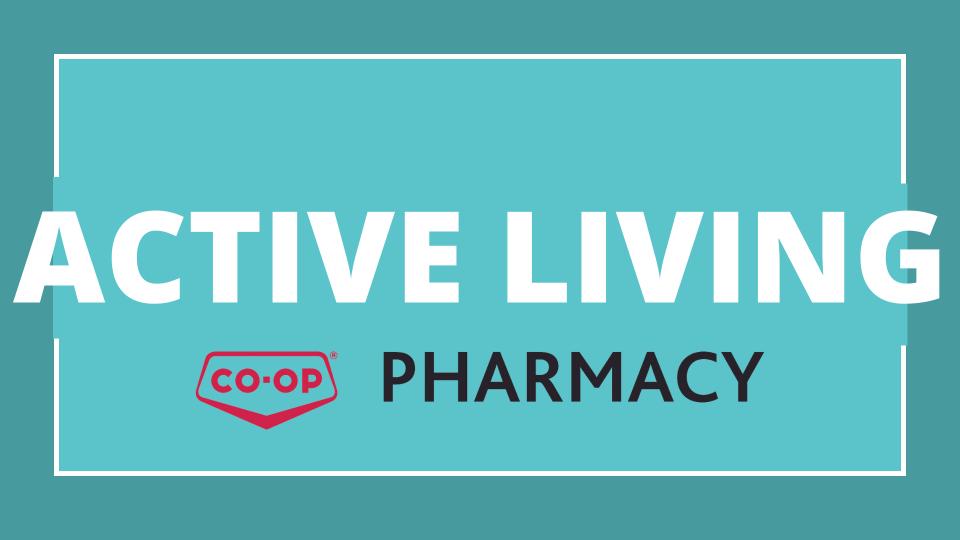 ACTIVE LIVING
April 10, 2023
Part of Lloydminster Co-op Marketplace Pharmacy, ACTIVE LIVING offers products and compassionate, caring service in the following categories:
Compression Garments
Mobility
Home Comfort
Our professionally trained Active Living Care Team can support you and your family in regaining your independence and in making your home safe and accessible. Active Living by Lloydminster Co-op Marketplace Pharmacy is an AADL-approved vendor.
Compression Garments
Whether you are diabetic, post-surgical, have a medical condition, or have an essential daily need, Lloydminster Co-op Marketplace Pharmacy has certified fitters on staff, (with wheelchair-accessible fitting rooms) to ensure you receive the best compression garment most suitable for your needs. With multiple varieties in stock, the Active Living Care Team can assist with compassion and understanding.
Mobility
To further assist, the Active Living Care Team now offers face-to-face appointments for you and your family. During these discussions, the Care Team will share knowledge to help you make an informed choice in mobility aids. Choose between rollators (4-wheeled walkers) in a variety of sizes and utility, as well as other mobility aid products including knee walkers, 2-wheeled walkers, crutches, and canes.
Lloydminster Co-op Pharmacy - Active Living can also help you with a variety of accessories and replacement parts.

Home Comfort
The Home Comfort offerings cover a wide range of products. Our local Active Living Care Team can help you select the best fit for you or your family members' lifestyle. Currently, you can browse a variety of incontinence products, bathroom safety and accessibility products (shower benches, tub transfer benches, tub mats, grab bars, raised toilet seats, commodes), everyday living accessories (reachers), and arthritis care (actimove supports, and copper supports).
Contact Lloydminster Co-op Marketplace Pharmacy at 780-808-2180 to learn more about Active Living.
Discover more: