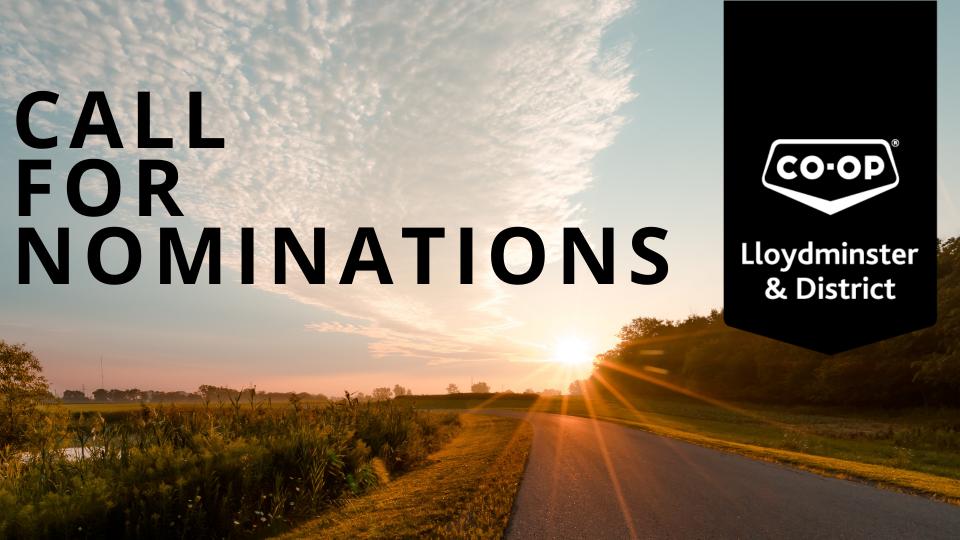 Call for Nominations
March 16, 2021
A co-op is about helping people helping people; it's a business with a difference.
If you have experience or interest in financial and business operations, enjoy working collaboratively, and are passionate about the future of Lloydminster and District Co-op, consider applying for a position on the Board of Directors.
Nomination forms can be accessed at the Lloydminster and District Co-op administration office, or by emailing the Board of Directors at board@lloydminstercoop.com.
Nomination packages must be submitted by May 1, 2021.
Discover more: