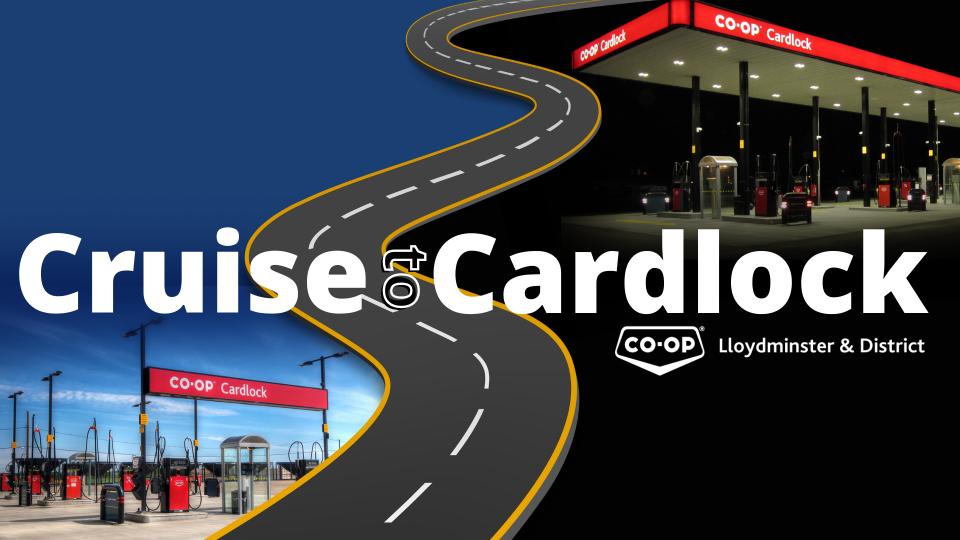 Cardlock
May 4, 2020
It's time to cruise with cardlock! Lloydminster and District Co-op offers fuel for your farm, fleet, and family through our locally-owned and operated cardlock locations. When you're a Co-op cardlock holder, you get potential savings per litre as well as service through the largest cardlock network across Western Canada!
Click to learn more about information about fuel savings through your local Co-op Cardlock account.
Lloydminster and District Co-op has cardlock locations at:
4515-52 Street, Lloydminster, SK — near Lloyd Co-op Agro Centre
Highway 16 West and Range Road 14 — at Lloyd Co-op Fuel Centre, kitty corner to Agland
Highway 40 — at Neilburg Co-op Agro Centre
*COMING SOON* — Near Maidstone, junction of Highway 16 west and Highway 21 south.
PREMIUM UPGRADES
You might see some changes happening at the Fuel Centre cardlock located on Highway 16 West and Range Road 14, we are currently in the process of upgrading to include premium fuel. Premium fuel will also be available at our Maidstone Cardlock location when it opens Fall/Winter of 2023. To add premium to your account, click here.

APPLY NOW FOR YOUR CARDLOCK CARD
Lloydminster and District Co-op is part of a network of over 280 conveniently located cardlock fuel stops. Those who have a cardlock card can use these facilities whenever they need fuel — 24 hours a day, 7 days a week! To apply for a cardlock card, click here.
CARDLOCK ACCOUNT INQUIRES
Questions about your account? Changes required? Connect with our cardlock team by calling 780-874-1505.
Discover more: