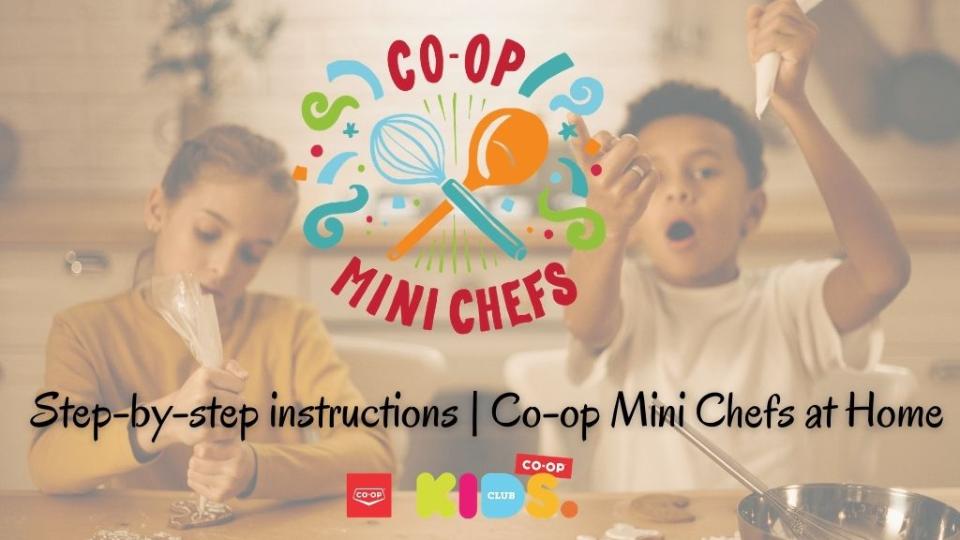 Co-op Mini Chefs at Home
November 2, 2020
Follow these step-by-step instructions to help make your Co-op Mini Chefs at Home kit.
ST. PATRICK'S DAY MINI PIES
Step 1:

Wash your hands! Every Co-op Mini Chef knows before they do anything in the kitchen they must wash their hands with soap and water. Remember to sing "Happy Birthday" while you're washing. When the song is done, you can rinse and dry.

Step 2:

Open your Co-op Mini Chefs at Home kit, and take each item out of the box.

Step 3:

Scoop spoonfuls of chocolate pudding or vanilla pudding into each mini pie crust. If you'd like to mix the pudding to make a new flavour, add a little of each. Top each pudding pie with fresh whipped topping.

Step 4:

Add sprinkles, gel, gold "coins", a chocolate coin pot, and rainbow licorice to decorate your mini pies.

Step 5:

Store mini pies in the fridge in a container with a tight fitting lid.
Stay tuned for our newest Co-op Mini Chefs at Home kit, available at our Lloydminster and Neilburg Co-op grocery stores.