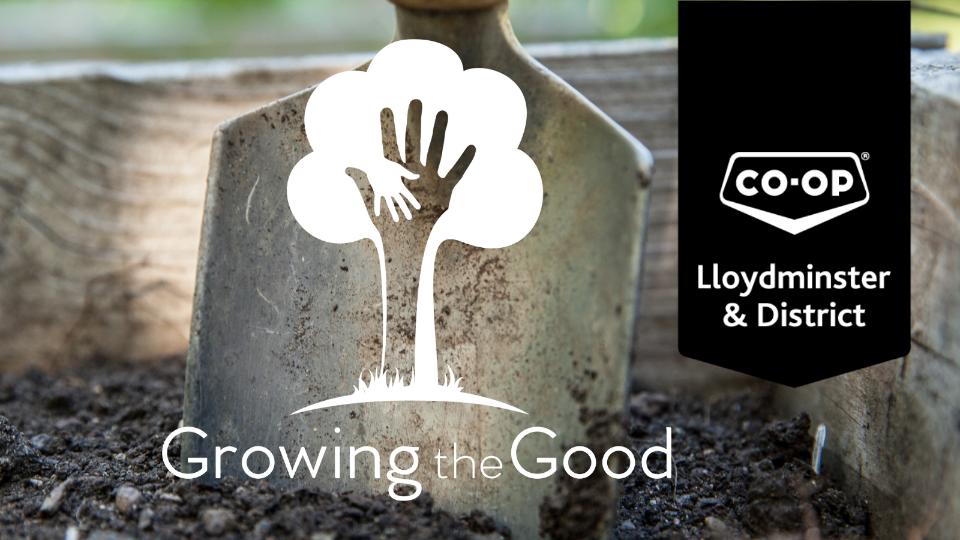 Growing the Good
September 8, 2022
Help grow the good in our community! The bi-annual fundraiser is back. Growing the Good provides local non-profit organizations, charities, clubs, groups, and schools with an opportunity to do good work in our community. In exchange for their efforts, the awarded organization will receive one $750 donation for their cause.
FALL ACTIVITY- Flower clean up at Lloydminster Hospital, Jubilee Home, and Lloydminster Home Care Building
Date: Saturday, Oct 1, 2022
Time: 10 am to 2 pm
Requirements:
- At least 10 participants required, with a minimum of two (2) adult supervisors
- Shovels, hand tools, and gloves must be provided by the awarded group.
Applications must be submitted online and are powered by Do Some Good here.
Applications close Thursday, September 22, 2022. The awarded group will be contacted the week of September 26, 2022.
NOTE: Due to the potential impact of the pandemic on events and gatherings, this program may be modified and/or cancelled at any time.
Discover more: