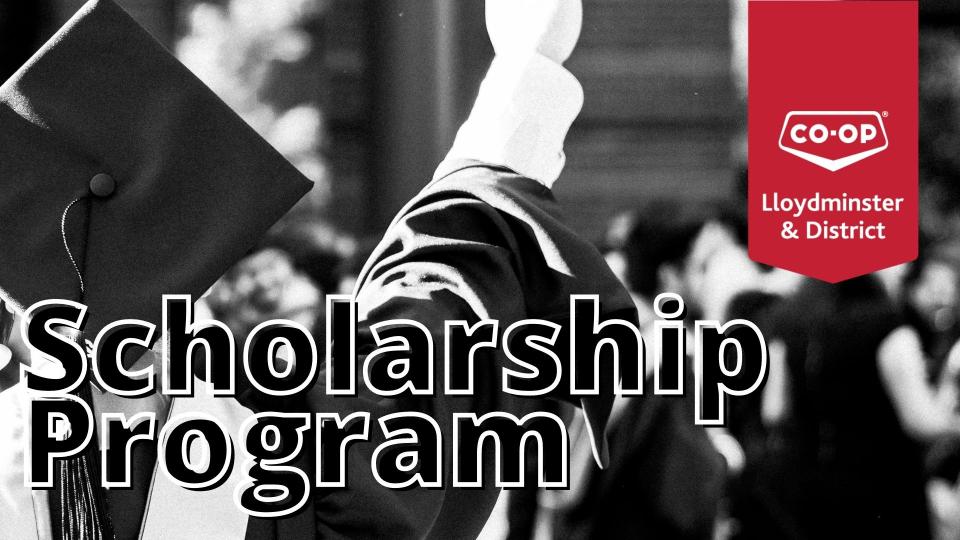 Scholarship Program
January 2, 2023
If you're a Grade 12 graduate who's successfully completed all high school requirements, and is enrolled in full-time post secondary studies this fall, you could win one of four scholarships from Lloydminster and District Co-op.
Eligibility criterion:
Parent(s)/guardian(s) of applicant(s) must have held a Lloydminster and District Co-op membership number for a minimum of three (3) years prior to application deadline;
Student must be enrolled in full-time studies at an accredited post-secondary institution the fall following high school graduation;
Applicant may only apply in their current high school graduation year;
Application must be submitted in full according to requirements listed below. Incomplete or late applications will immediately be deemed inadmissible;
Children of Lloydminster and District Co-op employees and student employees are eligible to apply.
The deadline for 2023 applications is Friday, June 2, 2023 at 11:59 pm MST.
2023 SCHOLARSHIP APPLICATIONS ARE NOW OPEN.
Discover more: