Spread a Little Love this Christmas
Actions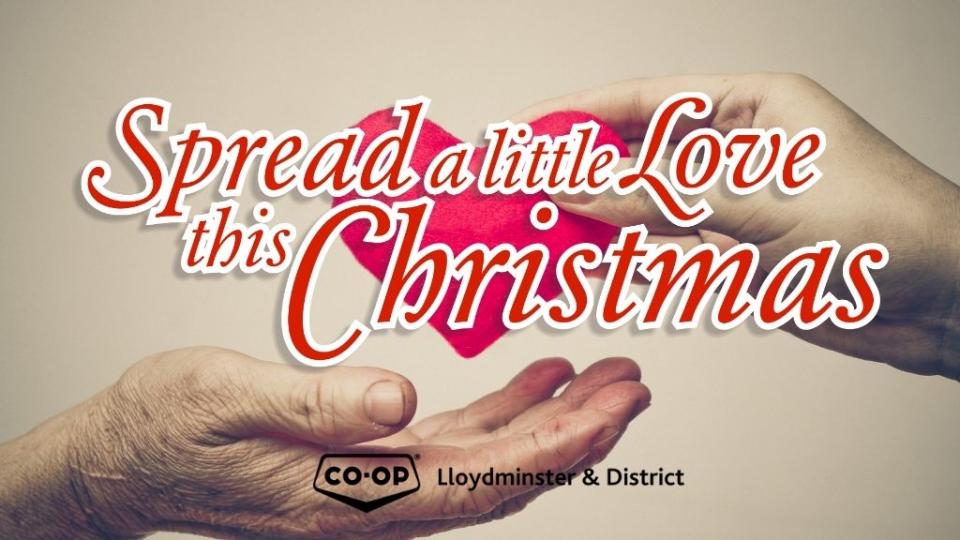 Spread a Little Love this Christmas
November 1, 2023
On November 1, we launched our 9th annual Spread a Little Love this Christmas campaign. Established in 2015, this program was designed to help ensure local seniors knew how much their community cares for them.
With your help, this year over 900 local senior citizens will receive a special Christmas gift because of the generosity of local Co-op members, staff, and customers. A partnership with The Olive Tree allows for the addition of six senior's homes, and new this year we're including local seniors who attend the Olive Tree's weekly luncheon.
This year's gift requests come from local seniors who live in:
Dr Cooke Extended Care Centre (Lloydminster)
Pioneer Lodge- Pioneer House (Lloydminster)
Hearthstone Place (Lloydminster)
Neilburg Senior Housing (Neilburg)
Paradise Hill Care Centre (Paradise Hill)
Southview Manor (Marsden)
Jubilee Home (Lloydminster)
Dr. Hemstock (Lloydminster)
Points West (Lloydminster)
Tighnduin Home (Lashburn)
Maidstone Health Complex- Pine Island Lodge (Maidstone)
Lloydminster Continuing Care Centre (Lloydminster)
Lloydminster Metis Housing Group- Elder's Lodge (Lloydminster)
Padua Place (Lloydminster)
Southridge Estates (Lloydminster)
Hallsholme (Lloydminster)
Fellowship Village (Lloydminster)
Knox Manor (Lloydminster)
Horizon Village (Lloydminster)
Olive Tree Luncheon participants (Lloydminster and area)
All gifts should be returned to a Lloydminster and District Co-op location by Friday, November 24, 2023.
Please place the present inside a gift bag; no wrapped or second-hand gifts.