Spread a Little Love this Christmas
Actions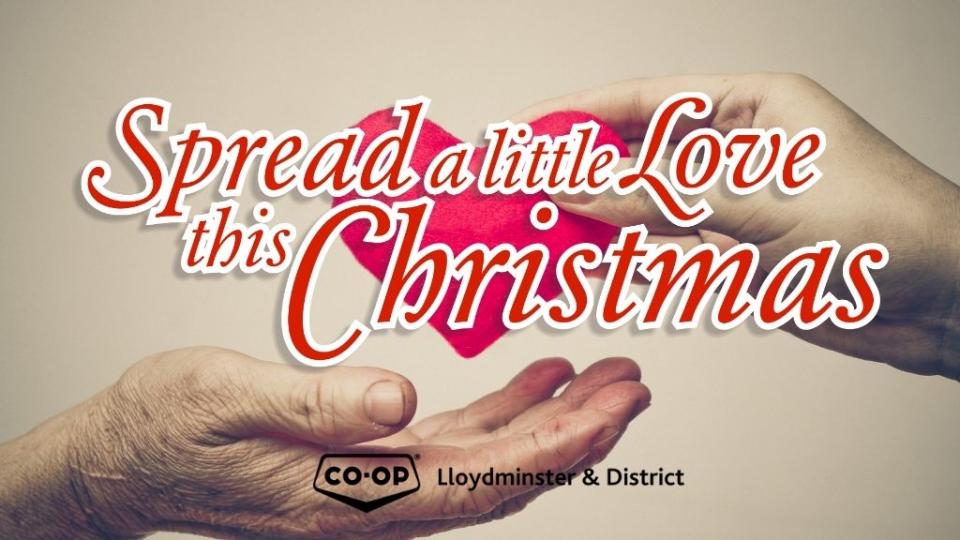 Spread a Little Love this Christmas
November 2, 2020
This year marks the 6th annual Spread a Little Love this Christmas campaign, with nearly 700 local seniors residing in 14 seniors' centres across six unique communities receiving a special Christmas gift from our community. We have worked closely with local health care professionals to ensure this year's program is safe and secure amidst additional COVID-19 regulations.
Participating is easy!
Select an ornament (or several) from our participating locations:
Lloydminster Co-op Marketplace
Neilburg Co-op Grocery Store
Ironwells Co-op Gas Bar (Highway 16 East)
Hampton Square Co-op Gas Bar (Highway 16 West)
18 Street Crossing Co-op Gas Bar (Highway 17 South)
North Stop Co-op Gas Bar (Highway 17 North)
2. Purchase the gift listed on the front of the ornament. (Please no homemade goodies or candies. All food items must be sealed/wrapped. Please no used/secondhand gifts.)
3. Place the gift in a gift bag (no wrapped gifts) and return it to any participating Lloyd Co-op location listed above. Deadline for gift submissions is Friday, November 20, 2020.
Thank you for spreading love to the seniors who built our local communities. Now, more than ever, they need our love, support, and kindness.
Supported centres include:
Dr. Cooke Extended Care Centre
Dr. Hemstock
Hearthstone Place
Jubilee Home
Lloydminster Continuing Care Centre
Manitou Housing (Neilburg)
Southview Manor (Marsden)
Paradise Hill Care Home
Pine Island Lodge (Maidstone)
Pioneer Lodge and Pioneer House
Points West Living
Tighnduin Home (Lashburn)
Lloydminster Metis Housing Authority

—

Elder's Lodge
Lloydminster Home Care
Discover more: