Update from the Board – CEO Recruitment
Actions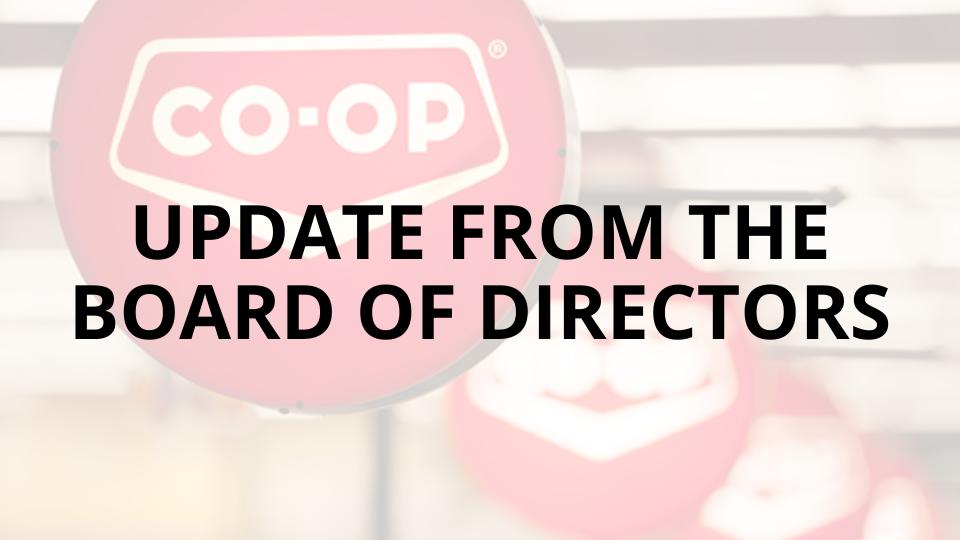 Update from the Board – CEO Recruitment
October 29, 2021
The Lloydminster and District Co-op Board of Directors would like to share with the membership Leanne Hawes' acceptance of a new role within Federated Co-operatives Limited (FCL) as the Vice President - Co-op and External Relations in Saskatoon, SK. Leanne has been part of the Lloydminster and District Co-op family for 12 years, most recently in the role of CEO.

The Board, staff, and membership wish to sincerely thank Leanne for her years of dedicated service and compassionate leadership. We are grateful for her many contributions and wish her and her family all the best as she takes on her new role within the greater co-operative system.

Upon Leanne's departure in mid-November, Corrine Kelly-Hyde will act as Interim CEO. During this time, the Board will actively recruit a new CEO. The CEO opportunity profile can be found here.

Discover more: