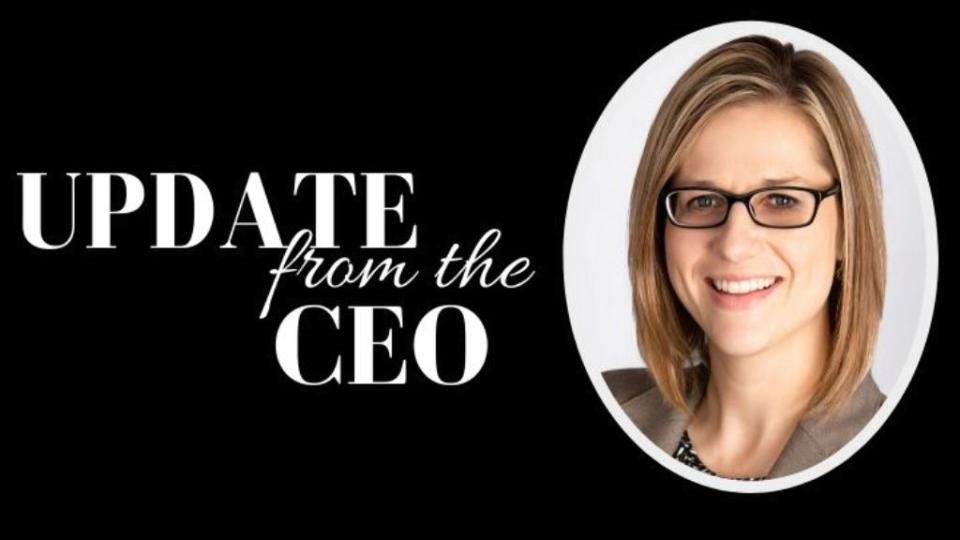 Update from the CEO
June 4, 2020
August 4, 2020

To our Lloydminster and District Co-op membership,

As our region prepares for harvest season, I'm reminded of the longstanding ties our region has to agriculture. Many of the business lines Lloydminster and District Co-op offers have some connection back to the land including: the propane local farmers use to dry their grain, the inputs to help with harvest, the fuel used to run machinery into the midnight hours, and finally, the food that graces our tables.

In the same way producers are no strangers to hard work, our Lloyd Co-op teams have continued adapting to ever-changing regulations amidst COVID-19. The pace of change is relentless, and I want to acknowledge every team member at each of our retail locations. Their dedication to safely serving you, our members, is their focus and I am proud of their resilience and strength.

Moving into early autumn, we've got several announcements to share. First, our Annual General Meeting is rescheduled to Monday, August 24. While it will look very different in form, the function remains the same: to share our co-operative's previous year financial results with you, our member-owners. Details regarding registration, attendance requirements, and safety protocol can be found on our website or by calling 306-825-8145.

Next, our North Stop Co-op Gas Bar is slated to open in late August. This project was wholeheartedly endorsed by your local Board of Directors, and we're thrilled to serve our membership from this fourth location on Highway 17. We have confirmed Tim Hortons as our tenant, and together we will provide over 50 new jobs to our local economy. Tim Hortons will be managed by a local Restaurant Owner and is slated to open the first week of September.

We know this season is typically filled with the return of bustling schedules, harvest season, and last-minute trips to the lake to soak up as much of summer as possible. While it looks different for us all, our focus remains steadfast: we're here for you and your family, we're committed to our local communities, and we're continually evaluating our in-store processes to keep you and your family safe.

Yours in co-operation,
Leanne Hawes
Chief Executive Officer
Lloydminster and District Co-op

Discover more: