Welcome, North Stop Co-op Gas Bar
Actions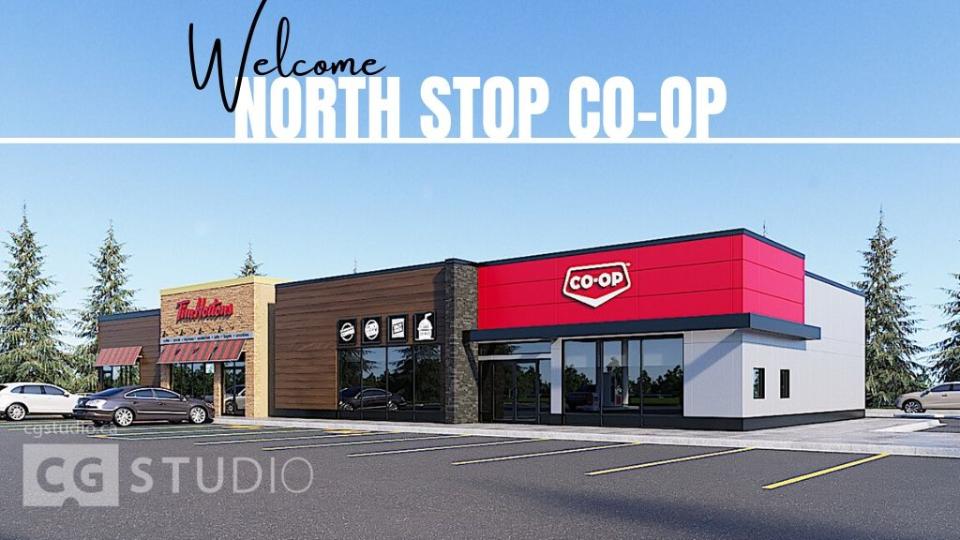 Welcome, North Stop Co-op Gas Bar
July 20, 2020
Press Release — July 20, 2020
"Lloyd Co-op Announces North Gas Bar Opening and Tenant"
Lloydminster and District Co-op (Lloyd Co-op) announced the official name, opening timeline and tenant at their fourth gas bar location in Lloydminster, SK.

North Stop Co-op Gas Bar is located at the intersection of 62 Street and 50 Avenue (Highway 17 North) and offers two full and two self-serve pump islands (with two pumps on each island), a convenience store with fresh made meal options, hot and cold beverages, household essentials, clean restrooms, and propane. Like all Lloyd Co-op locations, physical distancing (six feet), store customer limits, and increased sanitization measures are in place at North Stop Co-op Gas Bar in the wake of COVID-19.

"Lloyd Co-op has been fuelling families in our region for decades, and with the support of our board of directors we're proud to build a fourth location to serve the needs of our local membership," said Leanne Hawes, Chief Executive Officer of Lloyd Co-op.

"Our commitment to providing a safe, clean and positive experience while you're shopping at any of our locations remains our number one focus," shared Vice President of Operations Chase Scarf. "We're excited to open the doors of our North Stop Co-op Gas Bar in late August."

As part of the site, Lloyd Co-op welcomes a tenant: Tim Hortons. This Tim Hortons location will be managed by Tim Hortons Restaurant Owner Kristine Whitney. Between the two sites it is anticipated over 50 local jobs will be created through this development, with the Tim Hortons site tentatively set to open in early September 2020.

Lloydminster and District Co-op (Lloyd Co-op) is a diversified, co-operative retailer offering food and pharmacy, fuel, propane, and agriculture products from 11 retail locations in Lloydminster, Lashburn, and Neilburg. Founded in 1914, Lloyd Co-op is owned by over 20,000 local members. Over the past decade they have invested over $1.5 million in local charities and paid back over $30 million in cash and equity to local members.

Discover more: