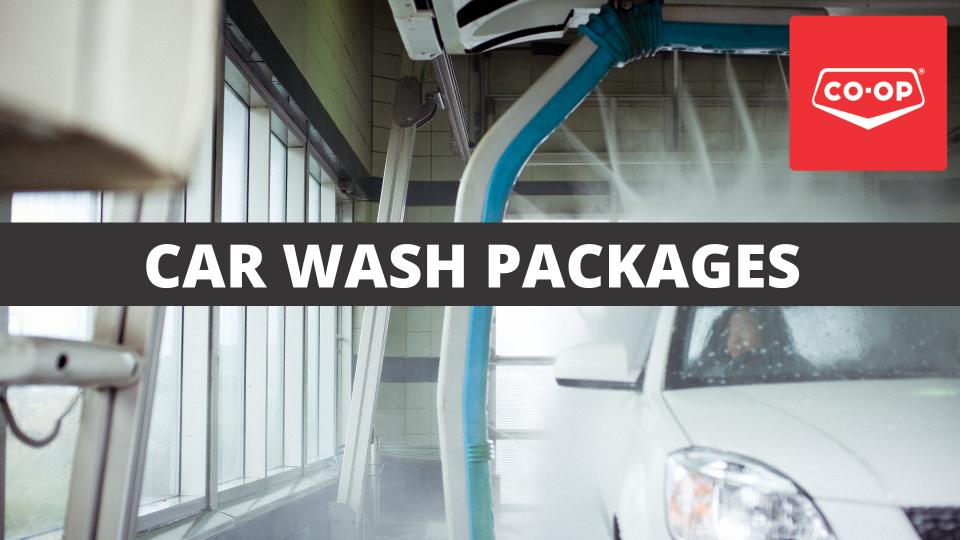 Car Wash Packages
April 21, 2022
Did you know Lloydminster and District Co-op owns and operates a double bay, touchless, automatic car wash? This service is offered at our Ironwells Co-op Gas Bar. Plus, you'll save AND earn while you fuel! As a co-op member you can earn cash and equity back with each purchase, plus receive an automatic $2 discount off your car wash when you buy 30 litres (or more) of fuel.
Car wash packages can be purchased at all four Lloyd Co-op Gas Bar locations.
Wash packages include:
Regular $11.49
Cover all your bases with the Regular wash. This includes undercarriage and sideblaster rinse, 2-step hot soap bath, soft-water rinse, clearcoat protectant, spot-free rinse, and MAX air dryer.
Premium $13.49
Level up with the Premium experience! You'll enjoy all the benefits of the Regular wash, plus extended undercarriage and sideblaster rinse, rust inhibitor, tire and wheel cleaner, and Turtle Wax PRO TRIPLE DRY foaming polish.
Extreme $14.49
Take it into a new realm with the Extreme wash. Treat your vehicle to the Premium wash experience, plus Turtle PRO ICE Instant Shine, which shines all surfaces, seals and protects, and improves water shedding, ultimately leading to a dryer vehicle.
Platinum $19.49
Now this is the ticket in ultimate clean. With the Platinum wash you'll indulge in the perks of the Premium wash, plus an extra hot soap bath and an extra high pressure rinse.
Discover more: