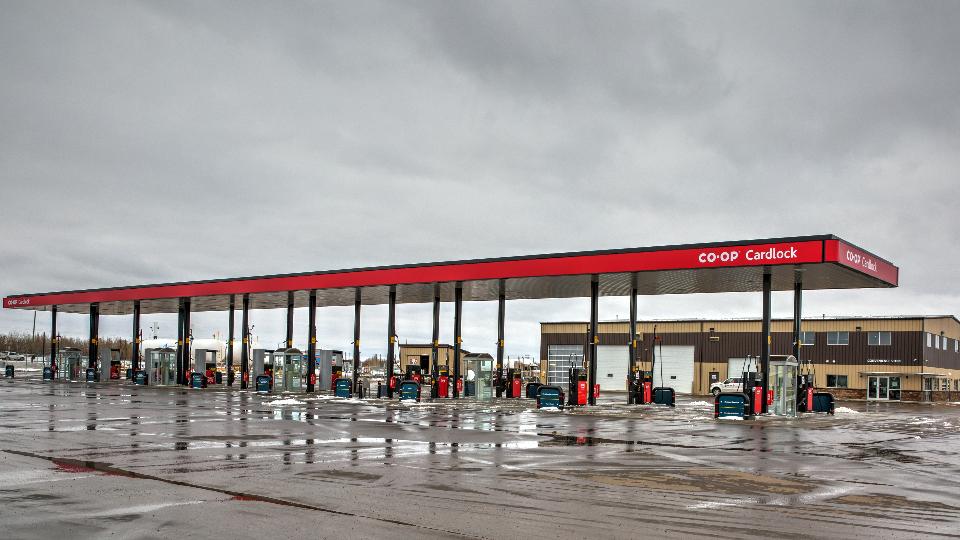 Cardlock
May 4, 2020
Let us pay you for a change! Lloydminster and District Co-op offers fuel options for your farm, fleet, and family through our locally-owned and operated cardlock locations, plus service through a vast network across Western Canada.
Lloydminster and District Co-op has cardlock locations at:
4515-52 Street, Lloydminster, SK — near Lloyd Co-op Agro Centre
Highway 16 West and Range Road 14 — at Lloyd Co-op Fuel Centre, kitty corner to Agland
Highway 40 — at Neilburg Co-op Agro Centre

APPLY NOW FOR YOUR CARDLOCK CARD
Lloydminster and District Co-op is part of a network of over 280 conveniently located cardlock fuel stops. Those who have a cardlock card can use these facilities whenever they need fuel — 24 hours a day, 7 days a week! To apply for a cardlock card, click here.
CARDLOCK ACCOUNT INQUIRES
Questions about your account? Changes required? Connect with our cardlock team by calling 780-874-1505.
Discover more: