New Cardlock Location Expands Lloyd Co-op's Offerings
Actions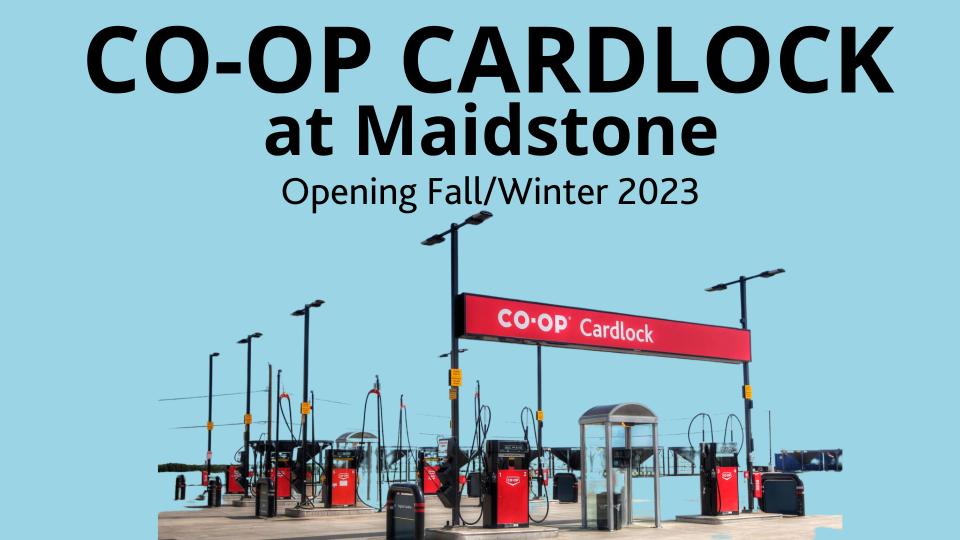 New Cardlock Location Expands Lloyd Co-op's Offerings
February 8, 2023
Today Lloydminster and District Co-op (Lloyd Co-op) announced a fourth Co-op cardlock location for the region. Located at the intersection of Highway 16 and Highway 21 South near Maidstone, Saskatchewan, this development will offer an expansive range of fuel products and will be Lloydminster and District Co-op's first cardlock location to feature solar power.
Lloyd Co-op Petroleum Manager Brandy Nelson shared, "Today's announcement celebrating our fourth Co-op cardlock location confirms what matters most: local investment in quality products and services to help make our Co-op members' lives better. We're thrilled to add a fourth site to our existing cardlock offerings, which are part of the largest cardlock network in Western Canada!"
Harnessing the power of the sun to offset electricity costs, Lloyd Co-op's Maidstone cardlock will feature dual hose dispensers and a five-lane cardlock with easy accessibility off Highway 16.
The Maidstone cardlock will offer an expansive range of fuel products to Co-op cardlock users, including:
Premium gasoline
Regular gasoline
Dyed diesel and clear diesel
Diesel Exhaust Fluid (DEF)
"For several years our members have shared their desire for premium gasoline at our cardlock pumps, and with this new site we'll meet that demand," explained Nelson. "This will be the first Lloyd Co-op cardlock site to feature premium gasoline, with our Lloyd Co-op Fuel Centre on Highway 16 West following suit this spring."
The project will break ground in spring 2023 and is set to open fall/winter 2023.
Apply for a Co-op cardlock card.
Discover more: